IELTS Speaking Part 1 Public Holidays: Study the sample answers below about public holidays. Understand how each question is answered by the speaker and learn the topic vocabulary and collocations that are used in each answer.
By getting ideas from this post, you will surely be able to talk about public holidays in your actual exam confidently and spontaneously, as a result, you will achieve your target band score or even get a band 9.0.     
PART 1
PUBLIC HOLIDAYS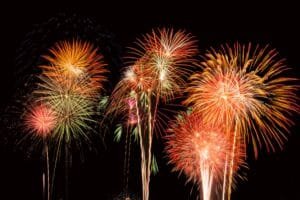 How many public holidays do you have in your country?  
(Answer 1)
Well, I can't be accurate as I've never paid much attention to the number of public holidays here. I suppose there are more than ten in a year. Anyway, I love public holidays because whenever I work on those special days, I can earn double.
(Answer 2)
As I'm a teacher of sociology, I can't be wrong on this, to be exact 15 all in all. And the most important national holiday in my country is independence day. We give so much importance to that holiday as it reminds us of how our ancestors fought for their rights to attain freedom and we can't thank them enough as we are now enjoying our liberty.  
LEXICAL RESOURCE
Accurate [adj.] – correct; precise; exact
Pay attention [phrase] – to listen, watch, or consider very carefully
I suppose [expression] – another way to say 'I think'
All in all [phrase] – on the whole
Attain [verb] – achieve
(I) Can't thank you enough [expression] – is said when one is very grateful for one's words or actions
Liberty [noun] – freedom; independence  
How do you usually spend your holidays?  
Well, it depends, if I have consecutive holidays I usually travel abroad and enjoy sightseeing. I always have this travel bug in me that I can never ignore. I know that traveling costs an arm and a leg but I find pleasure in it. However, if the holiday is just a day or two, I normally stay at home and rest. 
LEXICAL RESOURCE
  Consecutive [adj.] – successive
Travel bug [expression] – a strong desire to travel
Cost an arm and a leg [expression] – very expensive
Find pleasure [phrase] – to enjoy  
Do you think people need more public holidays?  
(Answer 1)  
Yes, I do think so! As more and more companies have become so demanding of their workers these days, it is just right for workers to be given more holidays in order for them to recharge their batteries. I do believe that government should provide a little bit more public holidays to citizens so that they'll be able to spend a good amount of time resting or enjoying their personal time with their family.
(Answer 2)  
Well to be honest with you, I can only talk about the people in my country since I don't have any idea about the other people in other countries and the situation they're in. Speaking of my countrymen, I don't think they need to be given more holidays because our country has already a lot of national holidays, the current number of public holidays in this country is already enough. If we add more, businesses will be affected and it will have a negative impact on the economy.  
LEXICAL RESOURCE
  Demanding [adj.] – difficult
Recharge (one's) batteries [expression] – to rest and relax in order to regain energy
Take into consideration [phrase] – to consider; give a thought
Current [adj.] – present 
What's your favorite holiday?  
(Answer 1)
Without a doubt, it's Christmas! For me it's always the best time of the year, I like the ambiance and I love to see the smiling faces of people during this holiday. I feel the love that people show wherever I go and that really inspires me. I wish every day is Christmas!  
(Answer 2)
Obviously, it's New Year! I just love it – having to start with a clean slate and being excited about what lies ahead. Surely, I enjoy spending time with my loved ones during that holiday and I'm more than eager to make New Year's resolutions. That's just an amazing holiday!  
LEXICAL RESOURCE
  Without a doubt [phrase] – indisputably Ambiance [noun] – atmosphere
A clean slate [idiom] – an opportunity to start fresh despite past problems or mistakes
Lie ahead [phrasal verb] – be going to happen  
OTHER IMPORTANT HOLIDAYS (may vary in countries)
Independence Day
New Year
Eid'l Adha
Eid'l Fitr 
Thanksgiving Day
Chinese New Year
Lenten Season
NEVER MISS learning about the recent IELTS Speaking Part 1 topic about
GET THE LATEST
REVIEWERS FOR PART 2 &
PART 3 Here!
Meaning of Words and Phrases Sources: Collins, Macmillan, Cambridge, Oxford
If you want to support my work, you can buy me A CUP OF COFFEE here:
https://www.buymeacoffee.com/ieltsdragon
Thank you so much!