CONGRATULATIONS!!!
Get inspired by these students! Get ideas from them on how they achieved their target band score in the IELTS speaking exam!
If you need my reviewers or if you need a coach, please send me an email at [email protected].
Here are the success stories of my students who enrolled in the one-on-one coaching program and those who simply used my recent reviewers: 
MOMENTOUS!!!
From Band 6.0 to BAND 8.0
BAND 8.0 (First Attempt)
From Band 6.5 to BAND 8.0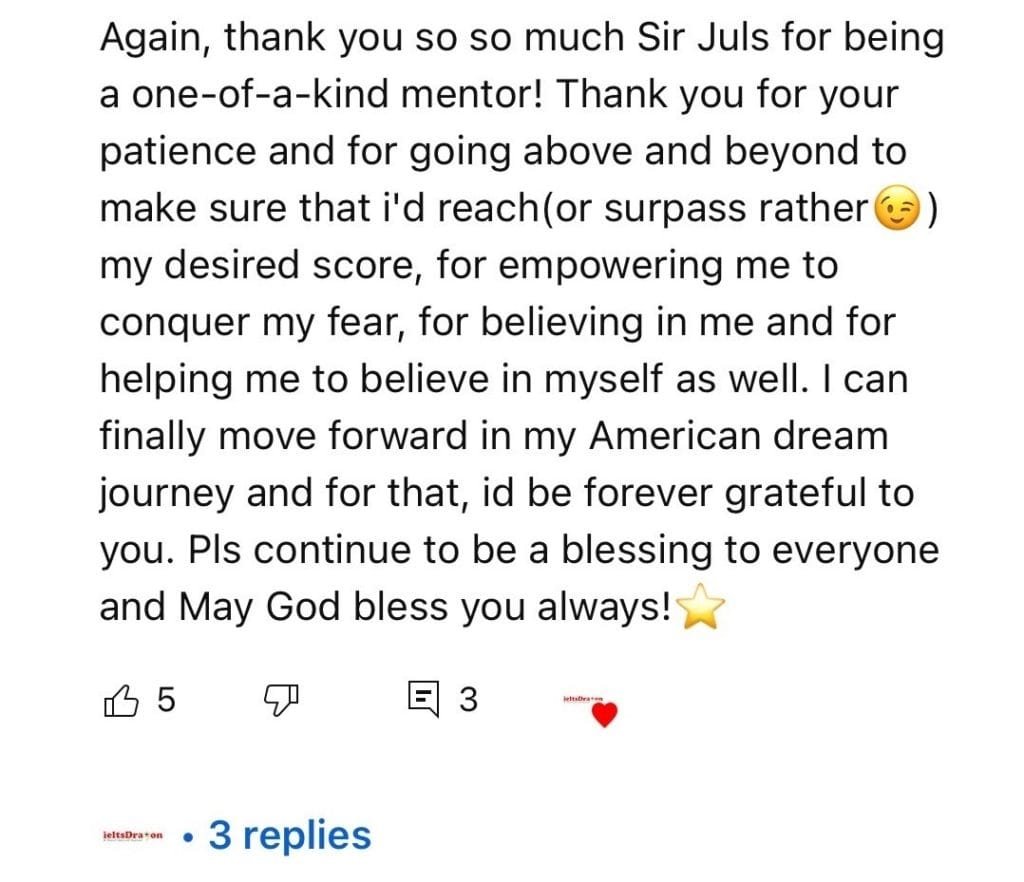 From Band 5.5 to BAND 7.5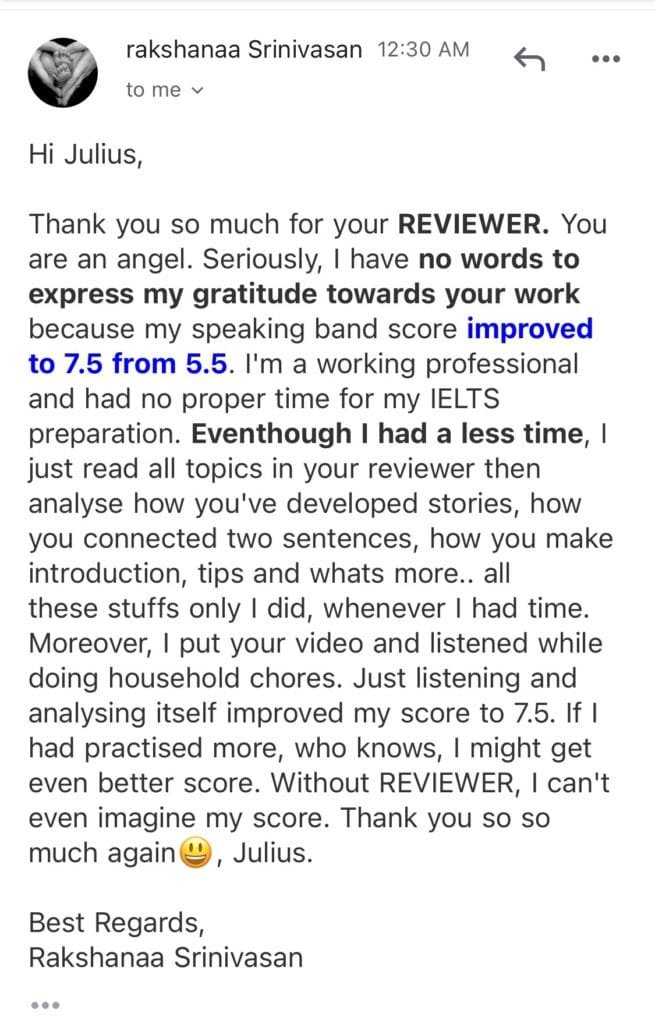 From Band 6.0 to BAND 7.5
From Band 6.5 to BAND 7.5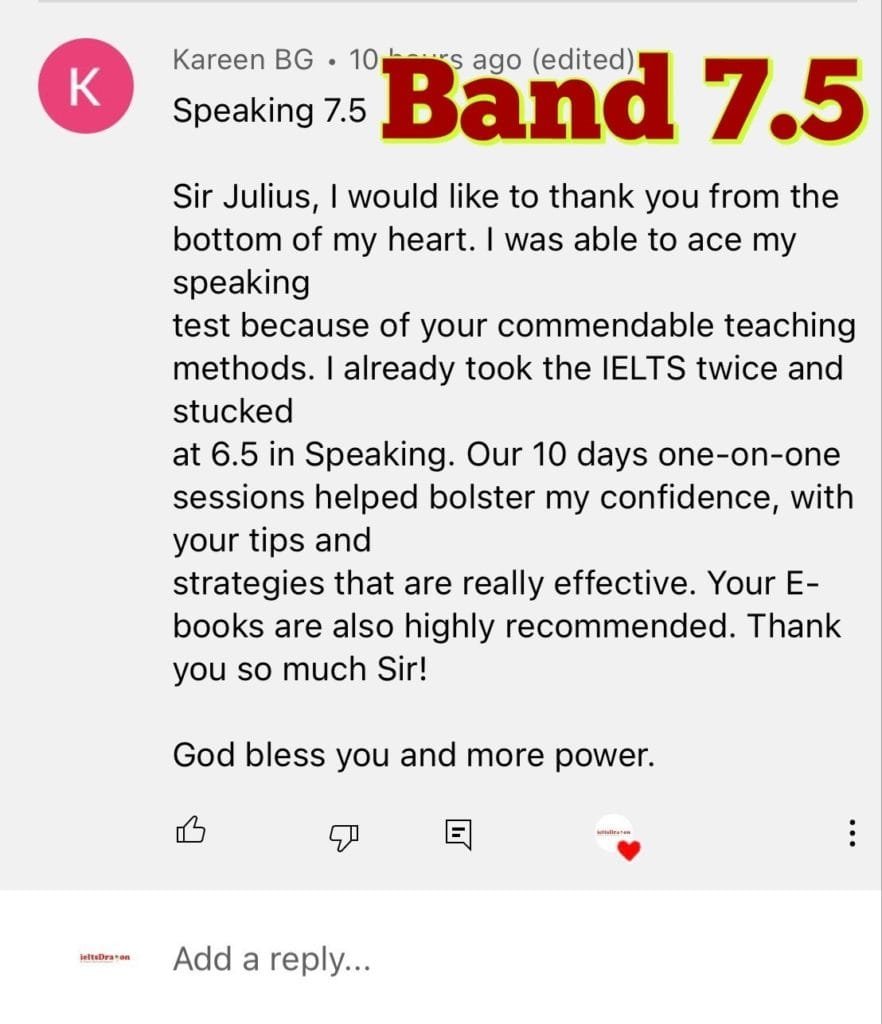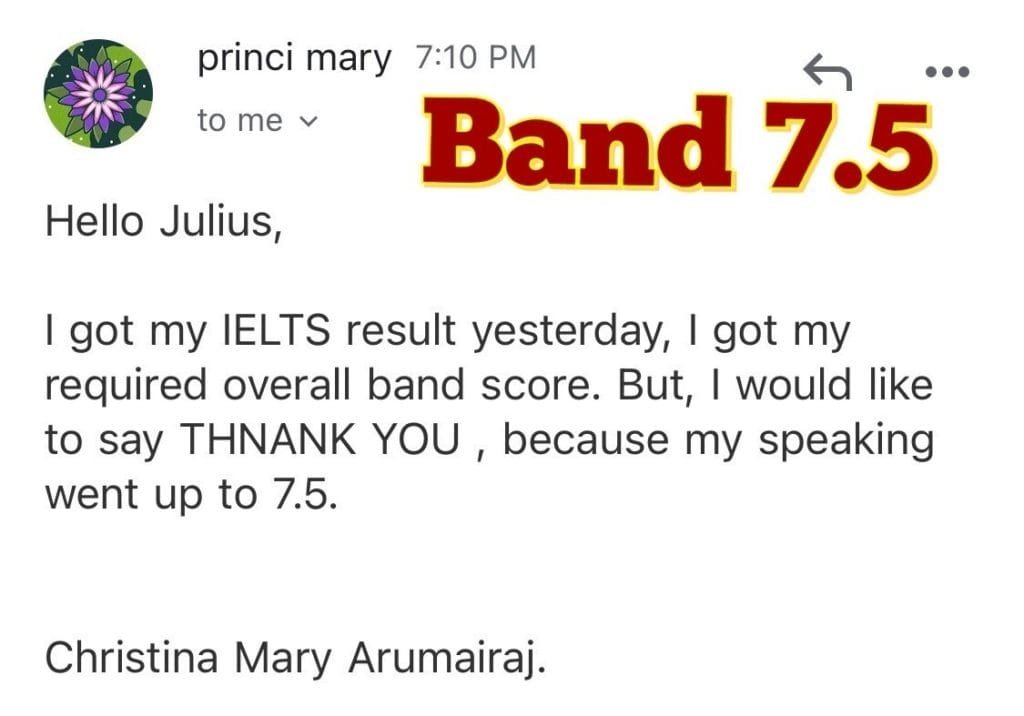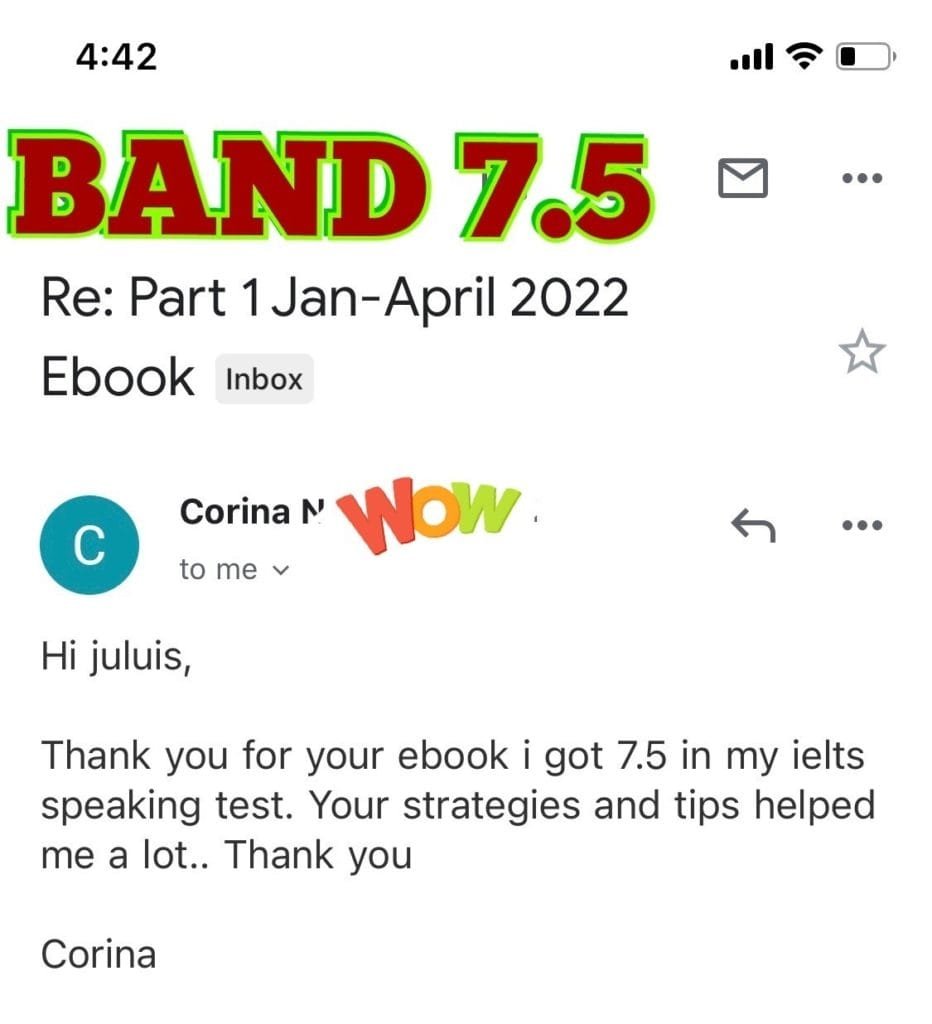 SEE BAND 7.0 ACHIEVERS'
SUCCESS STORIES here:
https://www.youtube.com/channel/UCnohqPBysOwrlxrgTeUoLtw/community